Emily Merritt
Licensed Agent
emily@sujomckee.com
806-336-8059

Hello, I am Emily Merritt! I am originally from a small rural farming town called Upland, Nebraska and have been residing in Midland, Texas since 2019. After high school, I attended University of Nebraska at Kearney. I went on to get my crop insurance license as well as my property and casualty insurance license to then work for a private insurance company back in Nebraska. In 2014 I made the move to Amarillo, Texas and started working for Warren CAT. I worked for them in Amarillo, Oklahoma City and then finally transferred to Odessa. In 2020 I was ready for a career change and decided to quit working for Warren CAT and get my real estate license. I has wanted to get in the real estate industry since I was 18. I've always prided myself in small town morals, work ethic and customer service so I was excited to take the leap. Since then, I feel like I have found my calling! I love to help people sell and find their perfect home that fits all of their needs. When I'm not working, I enjoy spending time with my husband, Chad, and our little Australian Shepherd, Husker, and will be welcoming our little girl come this Spring.


---
Alex Kubacak
Licensed Agent

alex@sujomckee.com
404-786-9163

My name is Alex Kubacak and I am originally from Georgia and was relocated to Midland, TX in 2016. I received my Bachelor's Degree from Texas A&M University-Commerce in Business and followed my career of 13+ years in retail management & merchandising with Macy's Inc and lululemon athletica. I began my real estate career in 2016 as an Administrative Assistant and grew through the business channels as I obtained my Real Estate license in 2021. Real Estate chose me and I fell in love with journey! It has taught me patience, my love for helping others and to never stop learning. I find happiness through giving back! I spend my free watching football, spending time with family, and playing with my two daughters & Chocolate Labs, Mason & Lincoln. I fly by the seat of my pants and believe I can conquer anything in the Vans on my feet!

---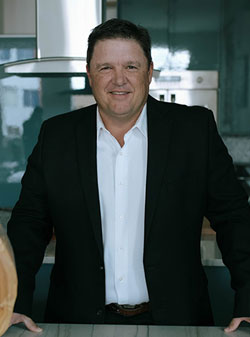 Dwin Nanny
Licensed Agent

dwin@sujomckee.com
325-650-8531

My name is Dwin Nanny, and I was born and raised here in Coleman County. I have a degree in agriculture from Tarleton State and a Master of Education from Angelo State. I am currently in my thirtieth year in the education system, the last sixteen as the superintendent of Panther Creek CISD. I received my real estate license in the summer of 2022. I'm excited about my career in real estate because of my love of working with people and my knowledge of Coleman Co and surrounding areas.
My wife, Karen, and I enjoy traveling, chasing grandkids, taking care of our cattle, golfing and attending baseball games and concerts.

---